ITC DIA 2023 – Europe's most anticipated insurtech event – will take place in the vibrant city of Barcelona on June 28 and 29, 2023, gathering tech entrepreneurs, investors, and insurance industry incumbents from over 50 countries across the globe.

ITC DIA Europe 2023 will bring together thought leaders and visionaries, providing a unique platform for collaboration and knowledge sharing. With three stages featuring expert speakers from around the world, attendees can expect to gain valuable insights into the current state and future direction of the insurance industry.
How to

e

xtend

y

our

m

arket

r

each with Ecosystems
Stay tuned for the announcement regarding the specific time and date of our Show&Tell presentation at ITC DIA. In the meantime, we invite you to delve into the insights shared in our latest blog. You will learn about the compelling reasons, numerous benefits, and practical methods that insurers can employ to build their own ecosystems and actively participate in the cross-industry landscape of the future.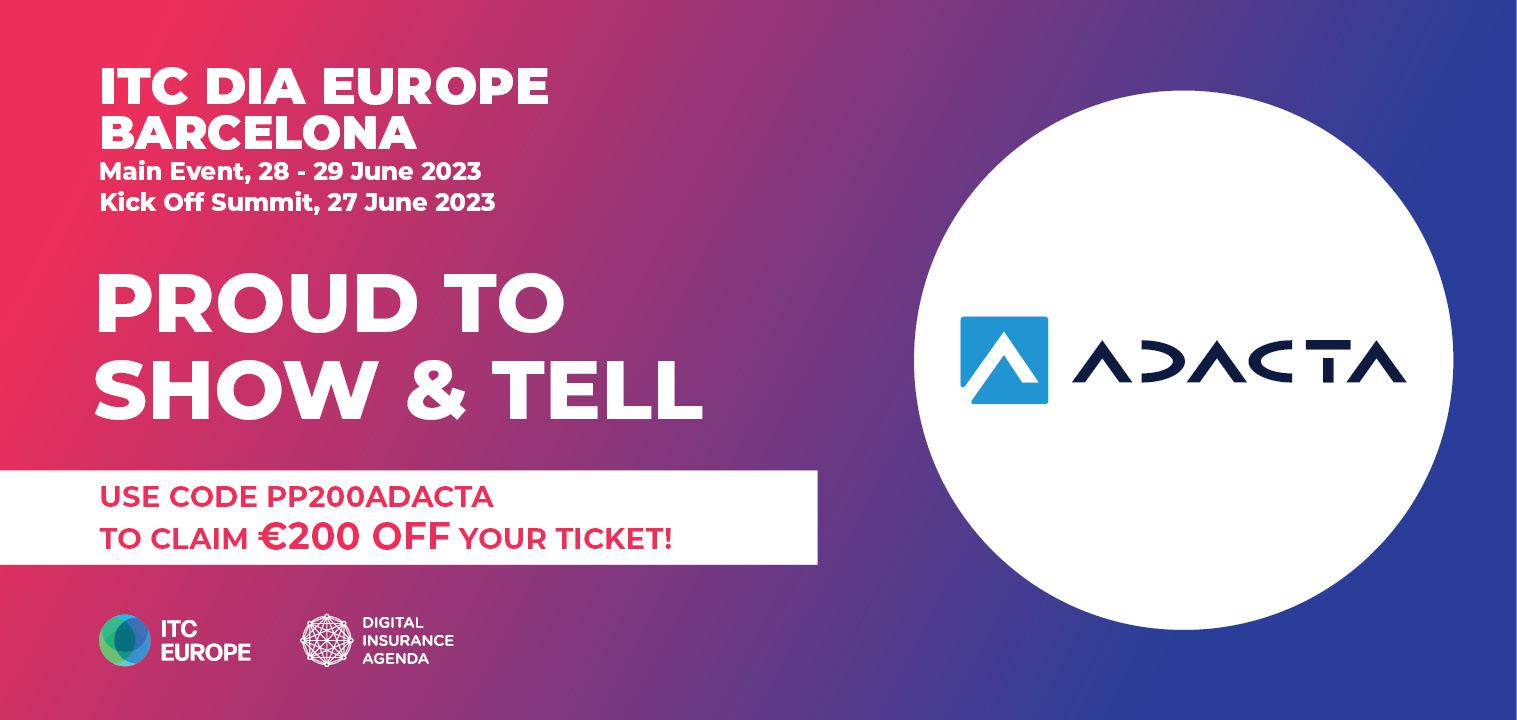 Join

us

in Barcelona!
Join us at ITC DIA Europe 2023, and explore innovative ideas, discover emerging technologies, witness expert presentations and engage in meaningful discussions that will shape the path of insurance innovation. We are pleased to offer a special discount of EUR 200 on ticket prices when you use the code PP200ADACTA at the checkout.