Gorazd Bone, a father of two with a Ph.D. in electrical engineering, has even more titles at Adacta. He is a Software Developer, Data Scientist, and Data Engineer in the Data Analytics team. Gorazd is responsible for the development and stability of the server used for machine-learning services in AdInsure. His passion for Artificial intelligence (AI) is evident and he sees it as a tool rather than a threat. This interview explores Gorazd's thoughts on AI and its many benefits.
I could tell from my employment interviews that I liked the team I was going to work with and the job responsibilities that came with the role.

What kind of projects do you work on at Adacta?

I work as a Software Developer, Data Scientist, and Data Engineer in the Data Analytics team at Adacta. I am in charge of the development and stability of the machine-learning server that AdInsure uses for machine-learning services. For example, we can use technology to have AdInsure recommend products to clients based on their profile and the data gathered from other (similar) clients.

You are responsible for machine-learning services in AdInsure. How do you see the difference between human intelligence and artificial intelligence?

We often think intelligence is associated with being human. Not only do we often see sci-fi movies where the most advanced robots and computers become very human-like and start expressing logic and occasionally emotions, but we can also see heavy anthropocentric influences in AI. For example, the Turing test concerns a machine having to convince people that it is not a machine but a human. Also, the most common metric for AI performance is how it compares to humans, where AI can deliver different levels of performance (apart from optimal and therefore perfect) that can be either worse, on par, high or superhuman.
And it is not like this anthropocentric view of intelligence appeared out of thin air. For centuries, we were taught to believe in the idea that we are made in the image of God and over the past few decades, early neuroscientific measurements have indeed placed human intelligence high above the rest of the animal kingdom (apart from some sea mammals).
But this anthropocentric viewpoint may sometimes limit our ability to understand and accept the capabilities of AI. The anthropocentric view leads most people to believe that humans are somehow close to the very top of what is attainable in terms of intelligence. But that is not the case if we look at what AI is capable of.

In your opinion, what are the capabilities of AI?

Speaking purely mathematically, the capacity of AI is not constrained by anything. If some machine learning model must learn more complex patterns, then we should increase the power of that model and feed it more data. Speaking in engineering terms, the ability of AI to run on artificial circuits and not on natural neurons speeds up computation by several orders of magnitude. If anything, humans don't really stand a chance in the long run. We will either learn how to use AI or see our skills become obsolete.

What are some of the biggest technical challenges you've encountered while working on AI-driven projects?

The biggest challenge we face is lack of data. We are trying to overcome it with open-source data, but the problem is that the data is structurally inconsistent with ours.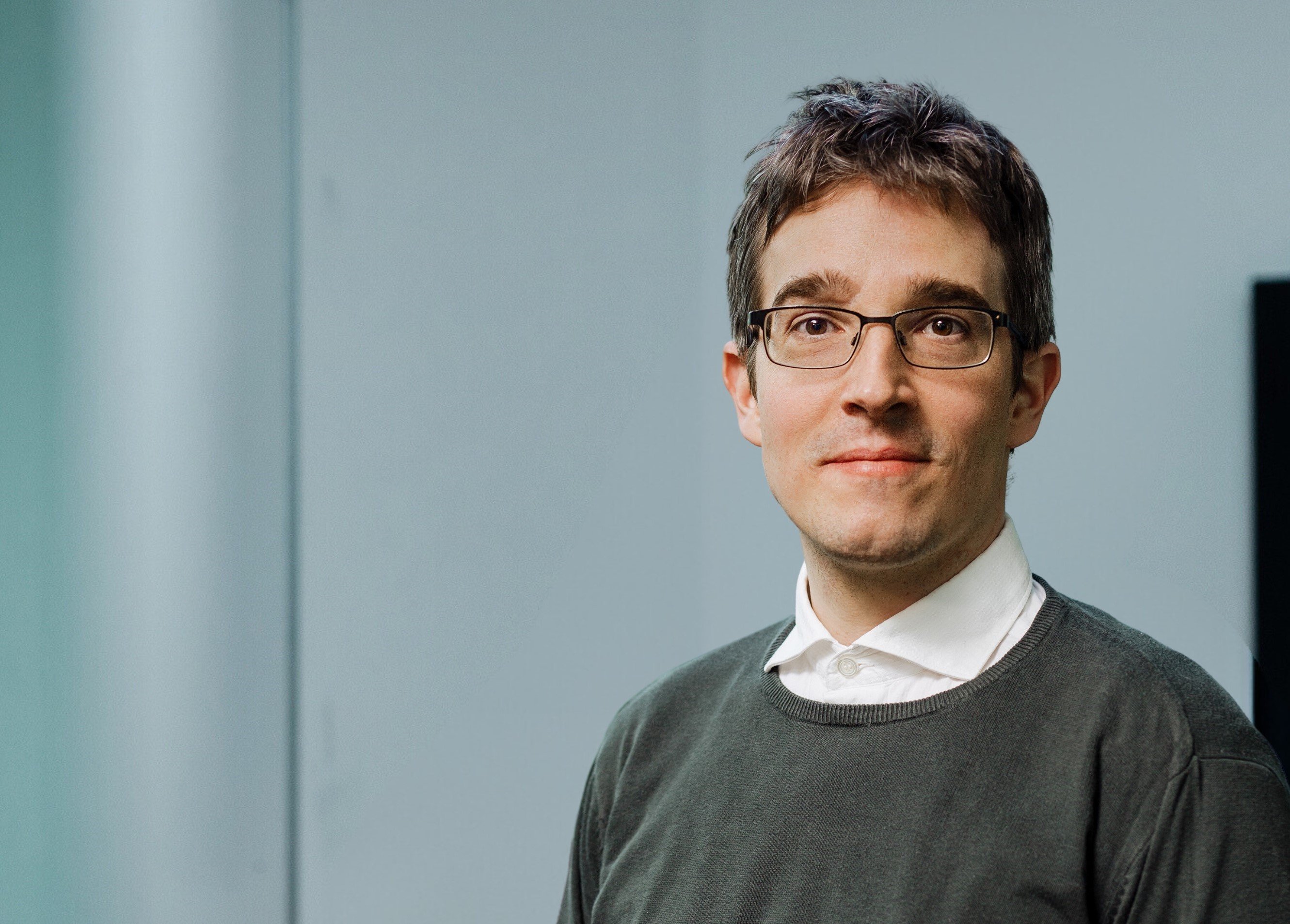 »The potential of artificial intelligence is way beyond what is attainable in human intelligence. It is faster, more capable, and without limits. But that doesn't mean there will be no need for human capabilities in the future.«
What do you think are the options of the insurance industry when adopting AI?

To remain competitive, the insurance industry must adopt the latest technologies, such as machine learning and robotic process automation. The use of AI in the insurance sector focuses mainly on the automation of internal operations and improved customer service. It has become imperative to do so, given the current demand. In insurance, AI can speed up underwriting, assess risk more accurately, detect fraud, process claims, provide customer service, manage risk, and offer personalized marketing campaigns. Insurers can use AI to improve efficiency, reduce costs, and offer better customer service.

The most infamous AI tool right now is ChatGPT. Are you familiar with it?

Artificial intelligence, machine learning, and data science are my biggest passions and ChatGPT is no exception. I am amazed by its capabilities and use and explore it daily. I even gave my co-workers an internal academy lecture/presentation on it.

Do you think ChatGPT can change the way we go about our tasks?

The popular general-purpose chatbot can help with any task that can be converted into the architecture of having a request and a reply. If you can formulate your problem as a request and benefit from an answer, chances are, ChatGPT can already help you. And it turns out that there are many use cases where this may boost productivity as it gives you a specific answer to your problem.

Have you been able to use ChatGPT for your work?

ChatGPT can help with routine job tasks, like writing emails or general text for any purpose, which may serve as a reference point for your final product. I also use it with mundane software developer tasks like quickly writing insert statements in SQL or defining JSON schemas for objects in any programming language. While it may seem at first sight that it can only help with tasks usually delegated to junior roles (such as checking and rewriting code), it should be noted that it can understand concepts fitting for almost any role in the IT field and at almost any level of seniority.

How do you think AI will impact the job market of your field and the role of software developers in the future?

Besides everything mentioned in the previous question, I think people will use AI to write programs, check and rewrite code, etc. Maybe not ChatGPT specifically, but its subsequent versions or successors for sure.

Do you think a human can outsmart AI? And if yes, how?

The potential of artificial intelligence is way beyond what is attainable in human intelligence. It is faster, more capable, and without limits. But that doesn't mean there will be no need for human capabilities in the future. AI has the potential to be a powerful tool, so be smart and start using it smartly.