A leading insurance software provider, Adacta, today announced the launch of new AdInsure Agent Portal functionalities. Remote Sales Support is designed as a direct response to social distancing and is set to empower and guide insurance agents through a personalized sales process in person or remotely. Insurers can now equip their sales teams with modern, flexible, and intuitive tools.
Designed around the idea of selling insurance remotely, AdInsure Agent Portal functionalities connect agents and their clients across different communication channels, including video calls and instant messaging. With a personalized client interface that is uniquely tailored to every individual, the portal interface allows clients to follow a simplified process and track instant changes to their policy and calculations. Digital document signature allows agents to close the deals quickly and easily, without pausing or interrupting the sales process.
Commenting on the launch, Boris Bajic, CEO, said:
"Adacta remains a committed innovation partner for insurers of any size and focus. We will continue to observe, analyse, and react to market changes and demands quickly and strategically, ensuring our clients and partners can always rely upon AdInsure for a competitive technology advantage."
Jernej Mazi, Head of Business Development, added:
"AdInsure Agent Portal is an essential part of the AdInsure insurance platform as well as a powerful standalone solution for any insurance company looking for ways to optimize and simplify the work of its sales teams. The new functionality delivers more flexibility to the sales teams as well as an improved user and customer experience."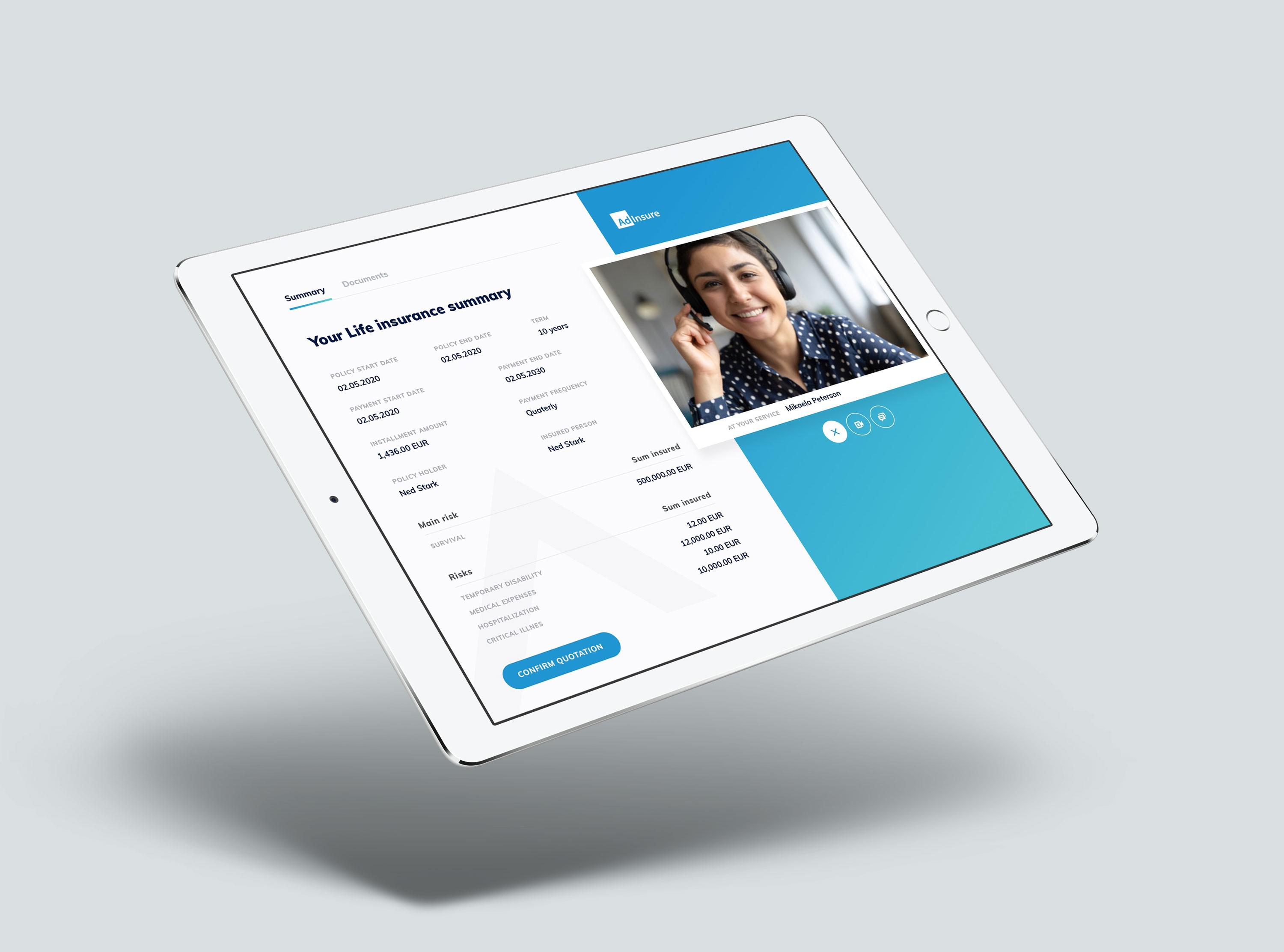 Bancassurance consolidation on AdInsure Agent Portal
The official launch of the new portal functionalities coincides with the news that a leading insurance-financial group in its region consolidated its bancassurance efforts on a single digital sales platform covering life, non-life as well as health insurance products. Along with an enhanced and simplified user experience for their banking channel partners, the AdInsure Agent portal provides sales teams with digital sales and collaboration features. AdInsure Agent Portal integrates with multiple back-office systems through a single integration layer to deliver a smooth and intuitive sales flow with all the necessary validations while keeping the product structure, rates as well as regulatory requirements in mind.


About Adacta
Adacta is a leading software provider for the insurance industry. Adacta`s insurance platform, AdInsure, gives Life and P&C insurers a future-proof way to streamline their operations and processes. Formed in 1989, Adacta spent decades helping insurance organisations grow their digital capabilities and drive increased profit. Their mission is simple: Empower tomorrow's industry leaders to realise their potential through technology.
About AdInsure Agent Portal
AdInsure Agent Portal is a part of AdInsure Productivity Pack, a set of tools designed for every user role in an insurance organisation. Built with insurance sales teams in mind, AdInsure Agent Portal covers the entire sales workflow with contact management and remote sales support online. Guided workflows and various dashboards paired with activities and notifications simplify the day-to-day tasks of sales teams.