Denis Ekart is definitely not in the majority of employees of the world that are statistically unhappy with their job. On the contrary! He is talking about his work with such passion and a happy face that makes you want to dig deep into his work and see what is so fun there. And let's be honest, for those, sworn to social sciences, these are strange thoughts ...
The reason why Denis first came to Adacta was simply the promise of having a good cup of coffee. But he was so thrilled about his experience with the technical interview that the coffee was finally just the cherry on top. A year and a half later, he is already in the position of an expert developer. Working on the cutting edge of technology is amazing, he says. As is great to be a part of the most fabulous team and having the best mentor ever.
Tell us about your path as a member of the Adacta family.

I have been with the company for about a year and a half now. I started working in product R&D, so I was a part of the platform team as a developer. Over time, I progressed further and gained more responsibilities and even more fun stuff to do. Currently, I am working on a mix of core platform development and implementation for one of our clients.

What was it about Adacta that attracted you to apply for the position?

It's a funny story. I've seen a post on social media that said: "Come to our office and have some good coffee". Out of curiosity, I said to myself "OK, let's see about that good coffee". Finally, it turned into a technical interview and it was a great experience. We just clicked and I knew I had to stay.

They gave me the challenge to write some simple code on the whiteboard and I wanted to do it the hard way and do some complex coding. The technical interviewer who happened to be the Head of R&D then started asking me questions like: "Why did you do it the hard way? Why did you do it in this way?" These are not questions, that people normally ask and it made me think that it's worth exploring further.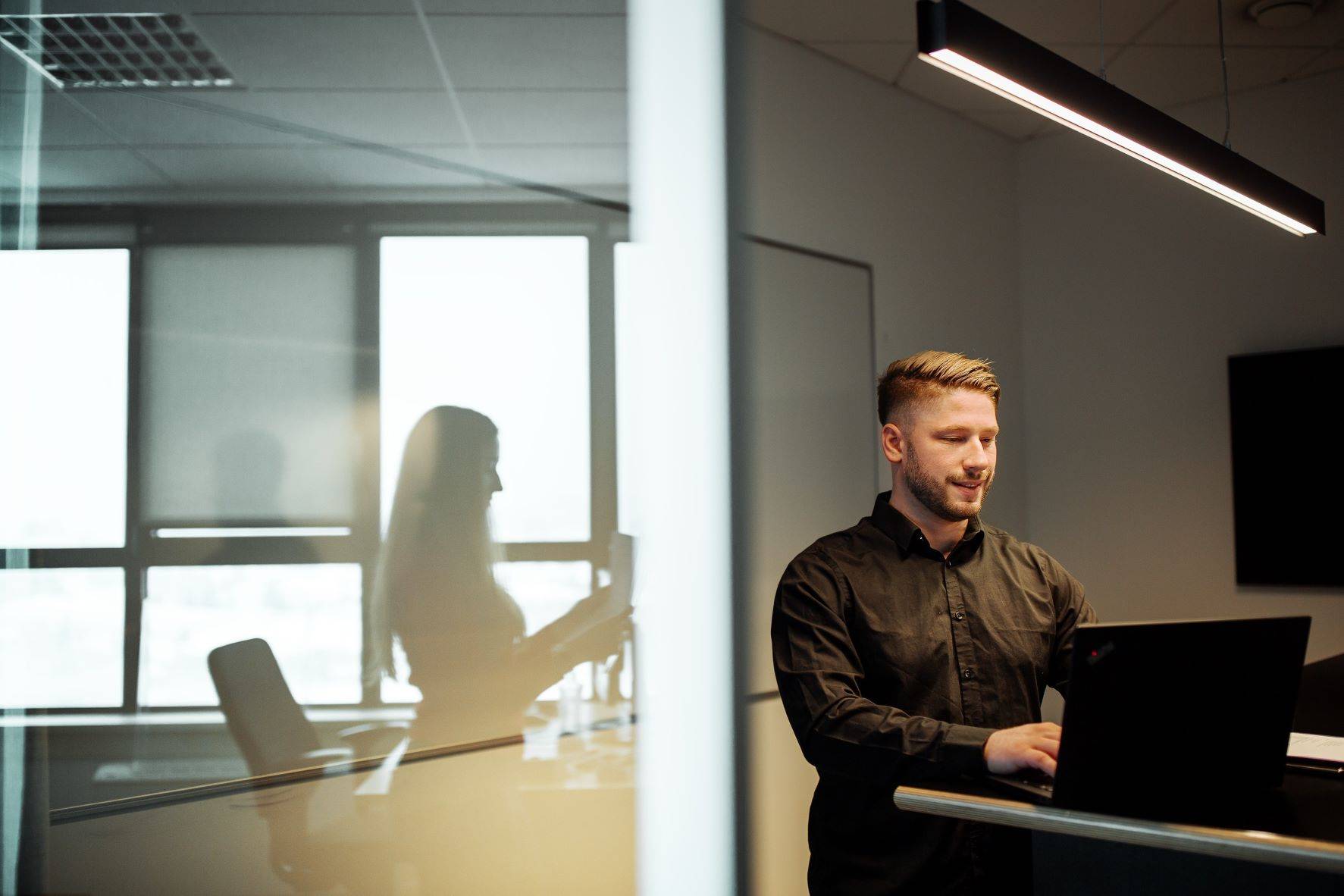 Where did you see the challenge for your professional life?

Adacta explained to me that it is all about different technologies. This was very tempting. It opens a whole other range of technical responsibilities, issues, and fun things to do when you start mixing all those different things together.

How were your early days in Adacta?

When I joined the team, we were just a few months away from an important new release. I was thrust into work, managed to be productive at that early stage, and helped out the team right off the bat. At that time, my team and especially my mentor gave me a new perception of software development. I was really lucky that I got to work with some of the most talented people in this company, such as Uroš Manačinski, Boštjan Brenčič, and other team members. Afterward, I just kept pushing further.

If you look at yourself from above, who do you see?

I see someone who not only likes but loves solving technical problems. And I see a guy whose humor and goodwill spark some joy for his colleagues. Above all, I see someone who really likes coffee.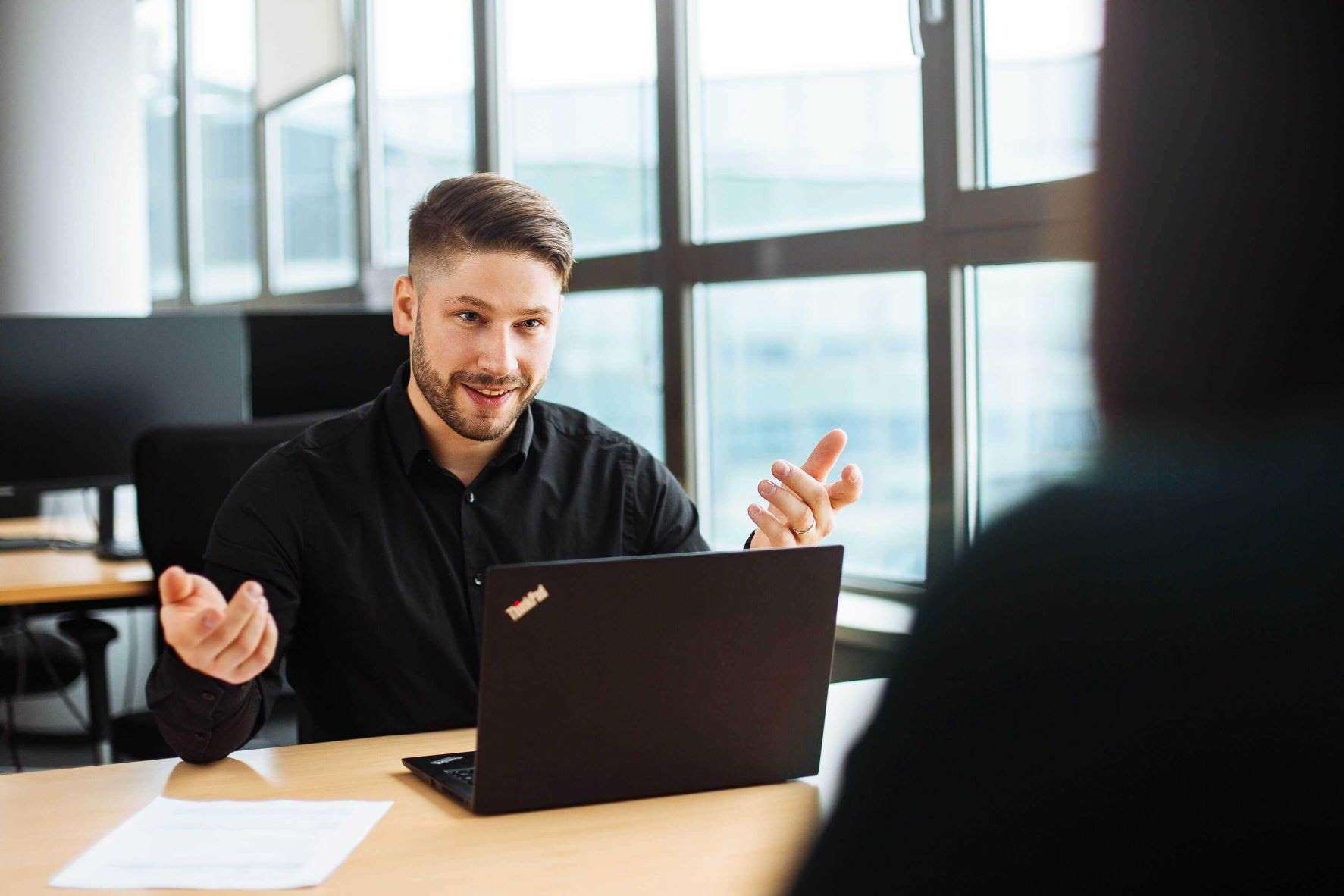 What excites or amazes you the most at your job?

The most thrilling part is working on the cutting edge of technology. I have the opportunity to solve the kinds of problems that don't have an answer yet. This is the most thrilling thing I could think of that could happen to me. This is something that drives me and sometimes I even dream about it. And in the mornings, I am excited to see what challenges the day will bring. Also, we have a healthy amount of variety when it comes to using different technologies and this brings up some interesting technical challenges that I love.

In less than two years you grew to be an expert. This takes ambition but also opportunity. How do the team and the environment support, inspire, and encourage you?

Yes, a person must strive for something. I am ambitious but going step by step. Two things helped me succeed here. First: my team. I have the best co-workers ever. When you are feeling down, they pull you back up, help you in all the different areas. They complete you as they see the opposite of what you are doing and try to suggest solutions. The second thing is mentorship. I have one of the best mentors, Uroš Manačinski. He truly helped me to see software development from the whole other perspective.

Would you recommend Adacta as an employer to your best friend?

If he were a programmer, I would. There are technical challenges here that the company lets you solve. They do not want a "code monkey" but someone who thinks for themselves, someone who knows how to proceed on his own, to develop their own skills and grow as a person.