Štěpán is a Senior Developer with a Ph.D. in Computer Science and Applied Mathematics. He has worked for Adacta for almost five years and was one of our first team members in the Brno office. The job with its broad responsibilities and a steady stream of fresh interesting challenges and the family spirit in the office is what drives him. And how does he reset after work? By playing games and reading comic books.
Štěpán, tell us about your journey at Adacta?

I joined Adacta four and a half years ago and I am currently a Tech Lead - Senior Developer. I started in the AdInsure Product Implementation team. This department takes care of deployments for our clients. While I started as an implementer I later worked as a developer for quite some time. After my superiors noticed my knack for research, I was appointed as a Technical Lead for our internal Product Research and Development effort. Currently, I'm working on one of the AdInsure modules. On my journey with Adacta, I did lots of interesting work, met great people, and solved challenging problems. I find that is always fun to discover new ways to tackle them.

Where do you personally find your purpose at work?

I like development, design, and analysing things, it's what drives me forward. And of course, the people on the team are great, which is what really brings joy to my work. Also, I am very interested in the insurance industry. All of these things make me like my job.

What does your average day in the office look like?

As a senior developer, I am responsible for developing new products. Working in this field is a great way to unleash your creativity. You have to balance new features with many constraints – money and time being just two of them. So, we're not just given a blank check but have to find creative and novel solutions to problems that seem intractable. Every day brings new and exciting challenges and in the morning you never know where the day will take you. A big part of my job is about collaborating with colleagues, supporting them, sharing knowledge, and reviewing other people's work. Every day is interesting and different.

You have a Ph.D. in computer science and applied mathematics. What would you say is the top skill you have learned and is now essential at your work?

Yes, I was working on process modeling and simulation. I would say the top skill for each developer, analyst, or technical designer is analytical thinking. You constantly need to deal with problems and an analytical approach allows you to consider many things and remain systematic. I have also learned that you do not need to know how to write the code but have to be able to think how the computer thinks or how the programming language thinks.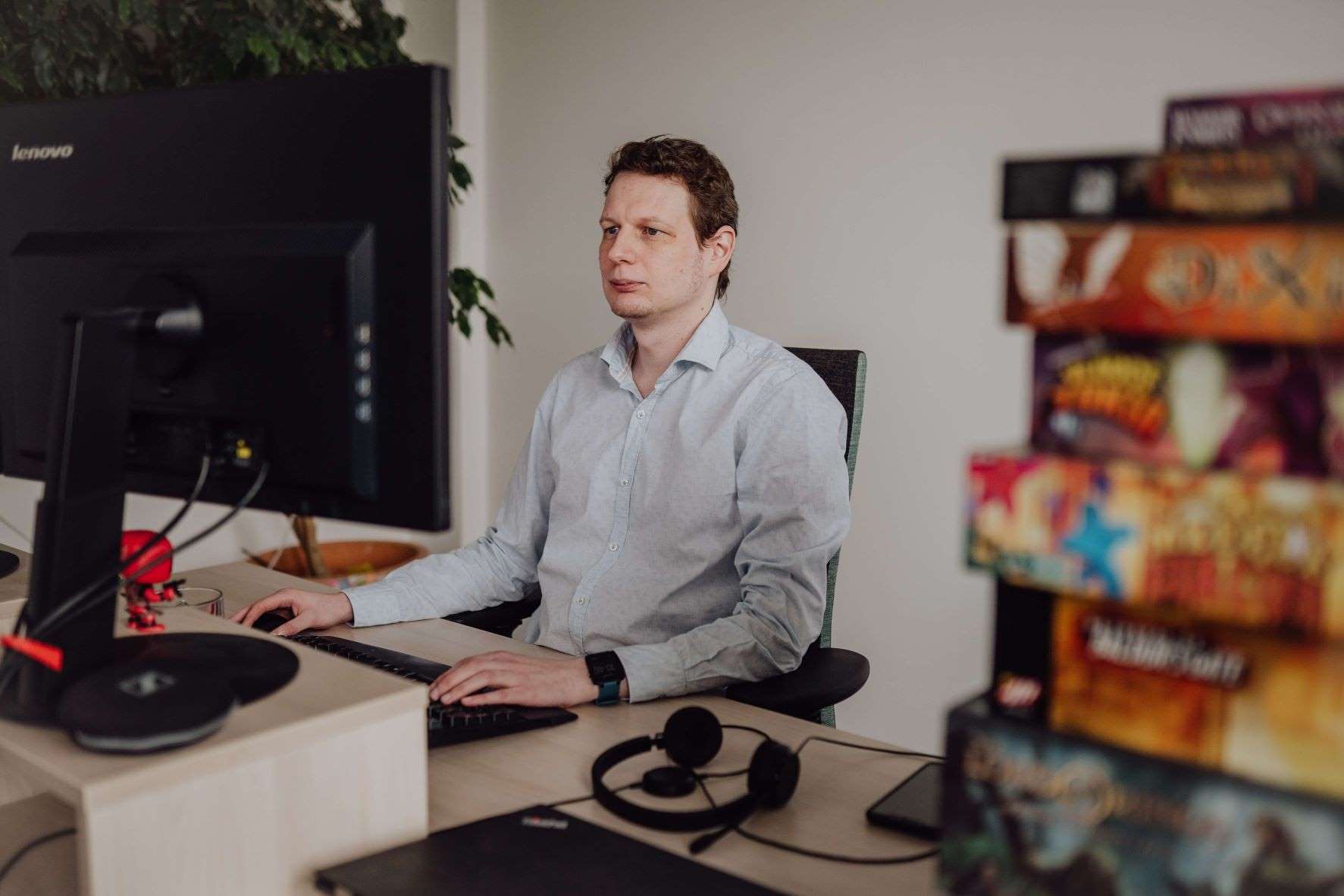 You make sure that the team in Brno is well trained and are responsible for the quality of their work. How do you do that and how big of a challenge is this for an office in a remote location?

The basis is trusting and believing in people, also believing that they are skilled. Then you need to be able to explain things understandably. When somebody new comes to the office, we are trying to onboard them into what we are doing here by examples. With this approach, it is much easier to become friends. The most important thing is that people believe in you and respect you.
Of course, it is different collaborating with people you consider a family since you see them and communicate with them every day, compared to colleagues that work in other locations. However, by teaming up and working on the same projects strengthens our bonds between offices.

What does mentoring mean to you?

It is a great feeling to give others some knowledge and see how they grow from that. I also worked in education and I was also teaching and held workshops and presentations for the students. It was fun seeing them get their eureka moment. This is the biggest joy I have from that.

You work in a city where there are many career opportunities to work in large international companies. It seems you are holding on to Adacta. Why is that?

Honestly, even in my previous positions I always worked for smaller organizations and never for some big corporation. In smaller companies, you have to be more universal and you need to deal with different things while in a corporation you usually have your small niche to handle and that is the only thing you do. While we also have specialists, you can influence more things as a single person and you have a stronger voice if you want to change something. That is why I have always preferred smaller companies.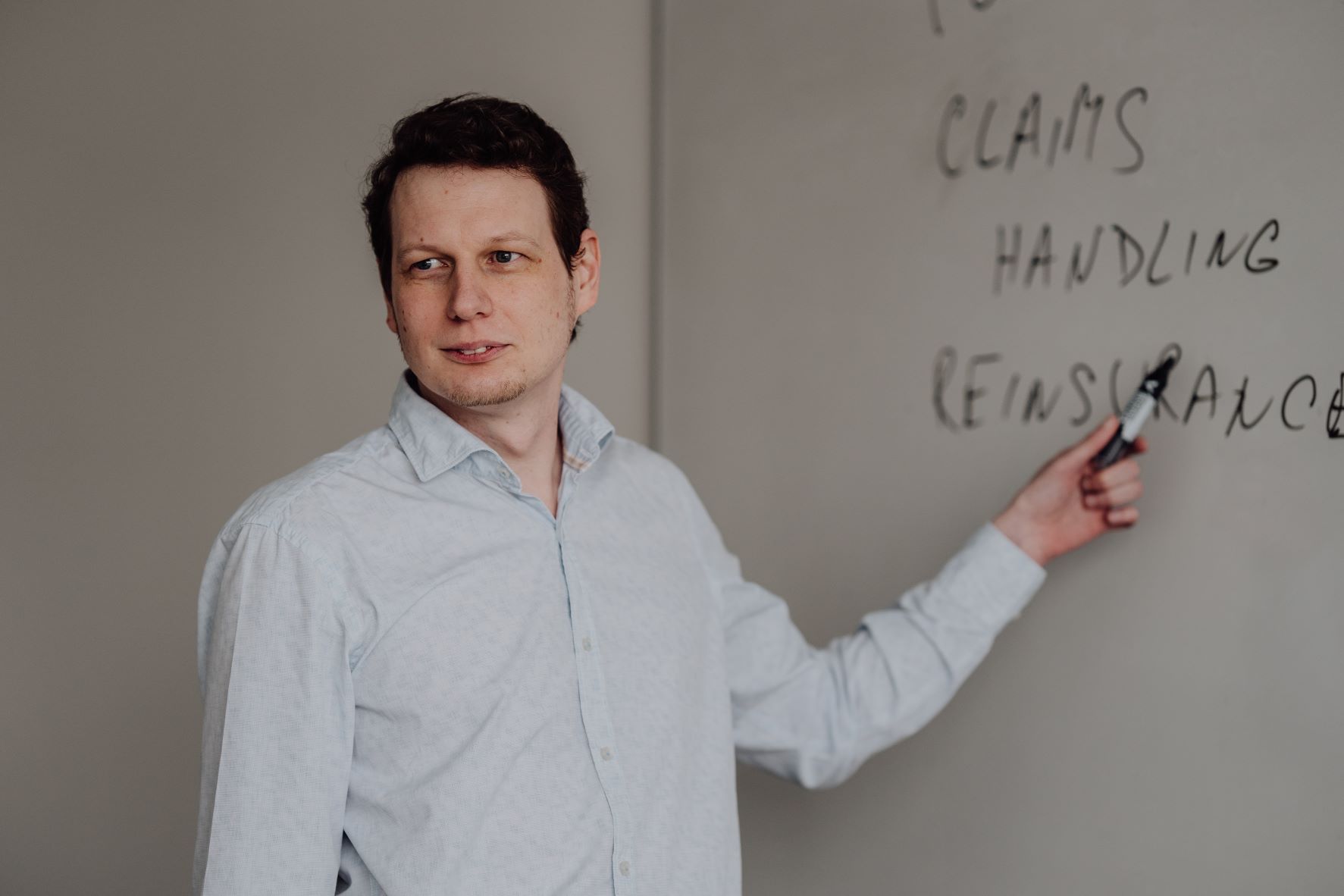 In the office, you take the lead in efforts for being connected as a team. Why do you find this important and how do you manage this in the current COVID-19 situation, since the team is working remotely?

You need to have good relationships with people. In a positive environment, they are working much more effectively. Joint events drive the team spirit and, in this sense, you know you can rely on them and you get to know each other well. For our after-work activities we play board games, video games, share stories, have parties, and different sports activities. This way, we are having fun, not just building relations. Well, these days we do things that can be done remotely. There is always a way if you want to find it.

What about in your private life? How do you disconnect from work?

Having fun. I like to play games and read books. I am a big fan of comic books. The topics I prefer are horror, mythology, dreams, cults, wars, fantasy, also autobiographies. A good comic book is the one in which I find something I did not know before and characters are behaving like people would in real life. Comic books are not for kids anymore, they are like classical literature. If you read Divine Comedy by Dante Alighieri or The Sandman by Neil Gaiman, you can get the same out of it.

What does Adacta mean to you, how would you describe the company as a person?

Great people doing interesting things and having fun doing them. That's how I would describe Adacta.