Today, we spoke to Maša Kofol, a young digital marketing specialist, about marketing in a B2B businesses company with a focus on digital transformation, and the future of marketing. There has been a lot of discussion about digital transformation in marketing and how it will change the way B2B companies communicate and interact with their customers. Digital transformation is changing business models, shifting how value is delivered and increasing sales. B2B firms must view digital transformation as an advantage rather than a disadvantage. Because of behavioural changes and technological advancements, B2B customers now expect to be able to access high-quality and consistent content from any device as a larger share of the buying cycle has also moved online. Clients now perform a lot of research, comparison, and other activities that used to be done by salespeople. This means that sales get involved at a later stage, which opens up an opportunity for marketing and content. This is the appeal of digital transformation.
Adacta develops and markets the most sophisticated enterprise software for the insurance industry. This limits what we can achieve with marketing. For example, we cannot close a deal because it requires customization. This is one of the most significant differences when it comes to most B2B situations as well as SaaS software.
To begin, please explain why you chose Adacta and why you decided to pursue a career in marketing.
I began working in a marketing agency as a student. There, I learned the fundamentals of marketing. Since then, I have had the opportunity to work on both B2B and B2C projects. We had one particularly interesting B2B marketing project that piqued my interest. Fortunately, I was able to find a new position at Adacta, and long story short, I ended up here. Today, I am happy and confident at Adacta because I am part of a fantastic team. I am happy to say that I am learning more about B2B marketing every day, while also working to improve our work in all aspects.
You have worked on both B2B (business to business) and B2C (business to consumer) marketing. Please, talk about some of the differences and similarities between the two.
Although there are some significant differences between B2B and B2C marketing, the fundamentals are the same. It is critical that you understand what marketing is, why it is important, and what its goals are. There are big differences in how and what companies and customers decide. Understanding your customers' needs is critical for driving customer sales and developing marketing services. Business-to-business transactions are typically complex, costly, and time-consuming. You must understand how to attract a lead, engage them, build mutual trust, and convert them into a customer. Customer decisions are influenced not only by marketing, but also by sales teams, and the two should work together rather than compete.
»Customer decisions are influenced not only by marketing, but also by sales teams, and the two should work together rather than compete.«
Why should B2B companies invest in digital marketing as the industry shifts from traditional to digital?
Digital marketing is more accessible, more efficient, and more structured because it is based on data and can reach more audiences simultaneously. B2B companies will save money and time by using digital marketing, especially with automated elements like targeted ads and pre-planned emails (email marketing). Good digital marketing strategies are essential for B2B companies because they need to stand out. Your marketing strategy is critical, because it only takes one click for your customers to learn about who you are as a company. Your potential customers are more likely to trust you if you have a well-designed digital strategy that includes high-quality content that they want to see. To adapt to this new digital world in full, consider how your customer journeys have changed since the pandemic. If you respond to changes in digital marketing quickly, this will result in increased sales and market share growth. However, keep in mind that there is still a need for face-to-face conversation and networking.
Do you believe COVID-19 has changed B2B marketing forever?
The simple answer is that everything is changing, including the world, people, and our purchasing habits. Internet trained us to be impatient and want everything at our fingertips. When we need help, we turn to Google, and the same is true in the business world. We spend most of our time online, where we are directed by advertisements based on the information we provide. COVID-19 significantly accelerated B2B electronic commerce. Some traditional sale models have been disrupted by digital interactions and millennials are increasingly finding themselves in key decision-making positions. Virtual sales through digital channels will become the main channel, with only a small share of time devoted to meetings with potential clients. As a result, B2B companies now require digital tools to engage customers, particularly decision makers, in a manner like traditional forms of sales. Marketing campaigns are no longer the same as they were prior to the pandemic.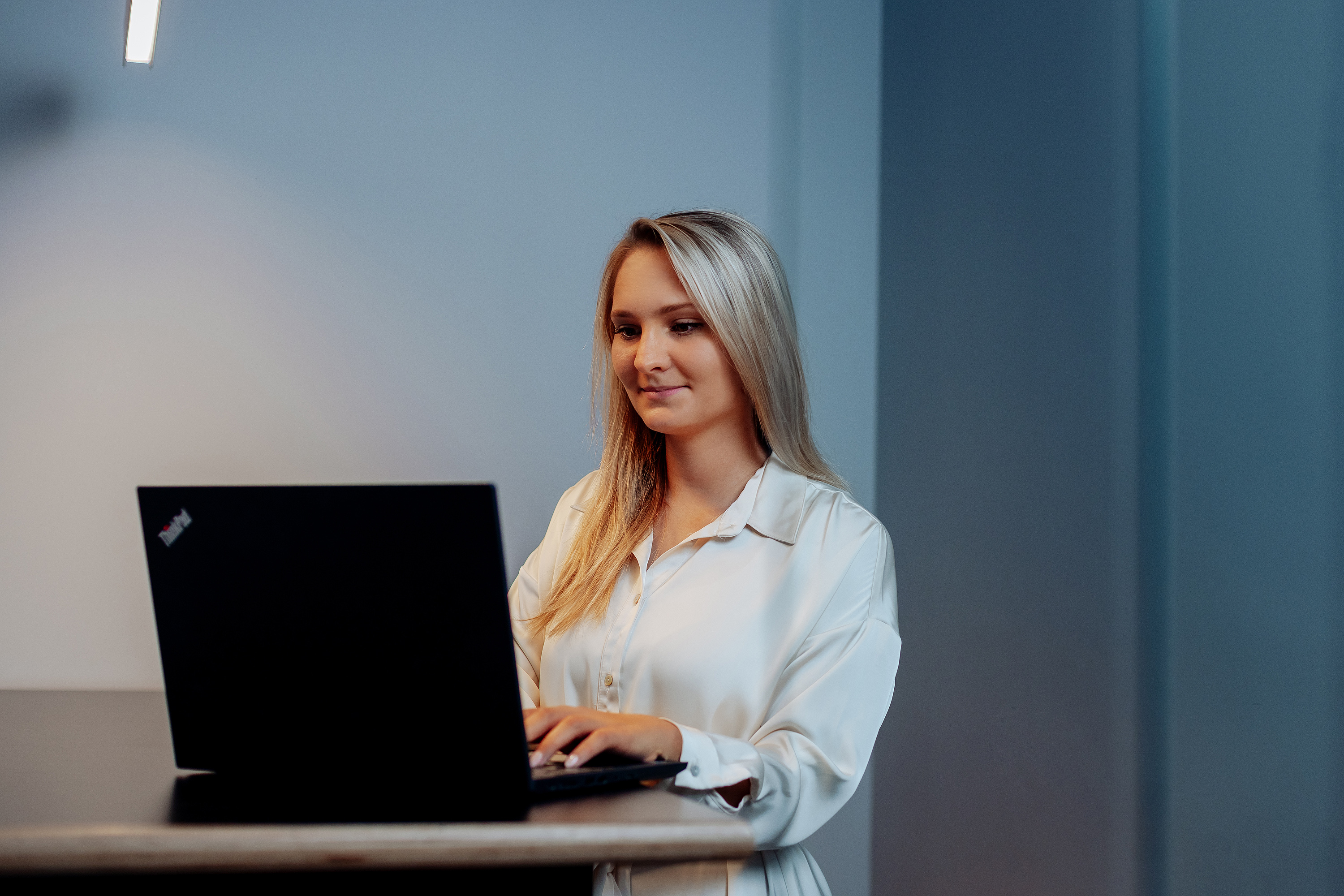 What factors contribute to the success of a B2B digital marketing campaign?
Every B2B business campaign is unique and there is no guarantee that every campaign will be successful. Even if a campaign fails, we learn a lot from it because every mistake allows us to get better. However, there are some important guidelines that must be followed by B2B marketers if they want a campaign to be successful. To produce results, the campaign must be carefully planned and targeted. You must understand the entire purchasing process, from initial identification to destination. As a core team member, you must fully grasp the unique selling points, define the market, buyer personas and the message, and understand as many product purchase decision makers as possible. The campaign's goals must be clearly defined, measured, and optimized.
Which method is the most effective for increasing website traffic?
To begin, you must first understand your target audience to create content that will resonate with them. We are aware of numerous techniques for increasing website traffic, each of which has a particular use. Search engine optimization is one of the most effective methods for driving Google traffic to your website. While pay-per-click advertising/Google Ads may provide immediate results, SEO outperforms them eventually. Search (SEO and PPC) focuses on intent, whereas display and LinkedIn ads reach a larger audience and can be used for early funnel stages related to branding. Social media channels are also helpful for increasing website traffic and marketing your brand. Finally, website traffic is a result of every digital action, from social ads to e-mail marketing, backlinking and many more.
Which marketing tools are the best, in your opinion? And what social media platforms do you use?
There are so many digital marketing channels available, but I especially love to use Google Ads, Phrase, Jasper, Semrush, Google Analytics, HubSpot, Google Search Console, Databox, and others. To engage a B2B audience you need to understand how to use the most effective digital marketing channels and create a strong social media presence. LinkedIn is usually where the B2B demographic is spending most of their time online, although other social media platforms can also be valuable, such as Instagram, Twitter, and Facebook.
What difficulties do you face as a young marketing specialist?
It is often difficult to gain first-hand experience in marketing. However, after that things get a little simpler and you gradually accumulate knowledge and experience. I believe that as a young person, you have many innovative ideas, you follow current trends, and you are aware of what is going on in the market, but you struggle with challenges such as whether you have enough experience to make a significant move. Your knowledge is not based on years of experience and it helps to have a mentor to guide you. However, the best way to learn marketing is through trial and error. And any digital marketing effort is usually rewarded. We need to try out as many marketing activities as possible, which helps us to broaden our marketing knowledge. And the easiest way to expand your knowledge is with an excellent marketing team in a great environment.
What is the role of data in digital marketing campaigns?
We have recently been inundated with data, not all of which is useful. As a result, it is essential to interpret this information correctly and filter out unsuitable data. B2B marketers need to understand which data is important for our company and will help us succeed, we must define objectives and key performance indicators (KPIs). The most important properties of data are its quality and usefulness. Data is worthless if we do not know how to use it. I can say that it is difficult to make progress or achieve remarkable results in marketing without thorough understanding of data which serves as the foundation for effective campaigns and for B2B marketing strategy.
What challenges do you anticipate the marketing industry will face over the next five years?
The entire culture and the B2B buyer's journey will change. Mobile devices will become increasingly important for personalized interactions between brands and people. I believe that user-generated content will outpace branded content and that brands must embrace this. The community will undergo rapid changes and B2B marketers must be able to adapt quickly. In addition, live video and video content will become increasingly important. Another thing is voice search that has grown in popularity over the past few years, so I believe we must consider personal device interactions. That's why, in the future, you will need to choose digital marketing strategies that will help you make the most of the given resources.
» The entire culture and the B2B buyer's journey will change. «

Marketing is no longer optional. It is the lifeblood of any business and Adacta is no exception, always eager to welcome new employees. Maša is an excellent member of the team and we are grateful that she chose to come work with us. We are excited to see how she tackles new challenges and succeeds.

Here you can read more about the differences between B2C and B2B digital marketing.