Five years after opening its first office in Moscow, Adacta grew to become a leading insurance software provider in Russia, working with the largest insurance organizations on the Russian market.

With its AdInsure insurance platform, Adacta quickly established its presence as a reliable insurance software provider in the Adriatic region and began its expansion to Russia in early 2015. To best serve and to be closer to VTB Insurance, its first client, Adacta established subsidiary Adakta Ltd and opened the first office in Moscow. By successfully completing its first project, Adacta proved its credibility and inked deals with two new clients shortly after.
Alexey Tikhonov, Director, Adacta, Russia comments: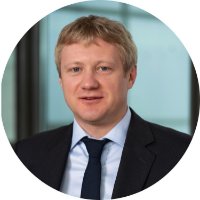 "Long before opening our first office, our vision was for Adacta to become the preferred insurance software provider on the Russian market. We had the expertise, the technology and the determination to succeed. Our clients recognized that, and the rest is history."

Alexey Tikhonov, Director, Adacta Fintech, Russia
Today, Adacta Russia works with leading insurance carriers and continues to expand its partner network in Russia. The local team of 60 people works together with Adacta's teams across Europe, sharing expertise, experience, and knowledge.

Tikhonov who has been with Adacta Russia from the start explains:

"It is our people that set us apart from other vendors. We were able to build a friendly working environment for our employees. We make sure everyone feels included and part of a successful, productive team which reflects strongly in the work we do for our clients."

Over the past 5 years, Adacta Russia lived out its mission of becoming a partner of choice for renowned Russian insurance carriers, such as Sogaz, VSK, VTB, Raiffeisen Life, Exiar and others. Adacta finds further motivation in what might be the end goal for many companies.
Alexander Solomonov, Partner, VP business development explains: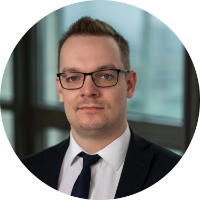 "Adacta works with some of the most innovative clients on the market, which in turn, motivates us to always be better. Our teams are working on a new version of AdInsure and we are looking forward to seeing the numerous ways it will improve our clients' operations."

Alexander Solomonov, Partner, VP business development