Adacta, a leading insurance software provider, today announced that ROSGOSSTRAKH Life selected Adacta`s AdInsure insurance platform to replace its legacy solution and transform its complete life insurance portfolio.

ROSGOSSTRAKH Life (further referred also as RGS Life) offers a wide range of life insurance products for individuals. RSG Life retained its leading position in terms of premium growth rates compared to the previous year: in 2020, the volume of insurance premiums almost doubled year-over-year. To remain the insurer of choice and strengthen its market position, RGS Life decided to replace its existing legacy systems with Adacta`s modern AdInsure insurance platform.

Vladimir Novikov, Member of the Board, Administrative Director, ROSGOSSTRAKH Life, explained: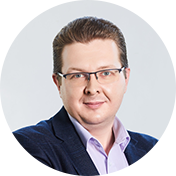 "The insurance industry is constantly changing, and we need a technology that is open and flexible enough to withstand any future challenges. AdInsure is both of those things and so much more. Our partnership with Adacta will allow us to rethink our processes, products, and the way we approach innovation. In turn, we will be able to work smarter, further enhance our customer experience, and quickly respond to future growth opportunities."

Alexander Solomonov, Partner, VP for Business Development, Adacta, added: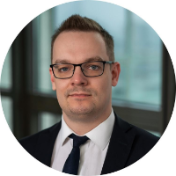 "We're thrilled to be joining RGS Life on its digital journey. Yet, this project is not only about meeting its customer needs today. It's about making sure RGS Life has all the right tools and technology to exceed its clients' expectations in the future. With AdInsure, RGS Life will be able to shift its focus to responding to market needs and further strengthen its leading position."

The entire scope of the project will consist of all modules provided by Adacta and will effectively run a large portfolio of investment products (something in between Endowment and UL) which will significantly grow in the future according to the company's ambitious plans.


The first stage of the project will involve running key modules, including policy administration, claims handling, billing & accounting and sales for one of the key partners. Later on, the solution will be scaled to the rest of the business.

About ROSGOSSTRAKH Life
A subsidiary of IC Rosgosstrakh, ROSGOSSTRAKH Life is part of the Otkritie financial group, whose shareholder is the Bank of Russia. The company was founded in 2019 based on the German insurance company ERGO Life, purchased by Rosgosstrakh in 2018. ROSGOSSTRAKH Life specializes in life insurance endowment and investment products, which are distributed through partner banks and a wide agent network.

About Adacta
Adacta is a leading software provider for the insurance industry. Its insurance platform – AdInsure – provides Life and P&C insurers with a future-proof way to streamline their operations and processes. Since 1989, Adacta has spent decades helping insurance organisations grow their digital capabilities and drive increased profit. Their mission is simple: Empower tomorrow's industry leaders to realise their potential through technology.

About AdInsure
The AdInsure insurance platform is the digital foundation your business needs to keep up with industry changes. It connects and supports all your teams, helping you work smarter, launch products faster, and provide modern customer experiences.