For the second year in a row, AdInsure - Adacta's solution for the insurance industry – was evaluated by Celent, one of the world's leading advisory firms. And for the second year in a row AdInsure has been recognized as a modern and attractive solution with exceptional customer ratings.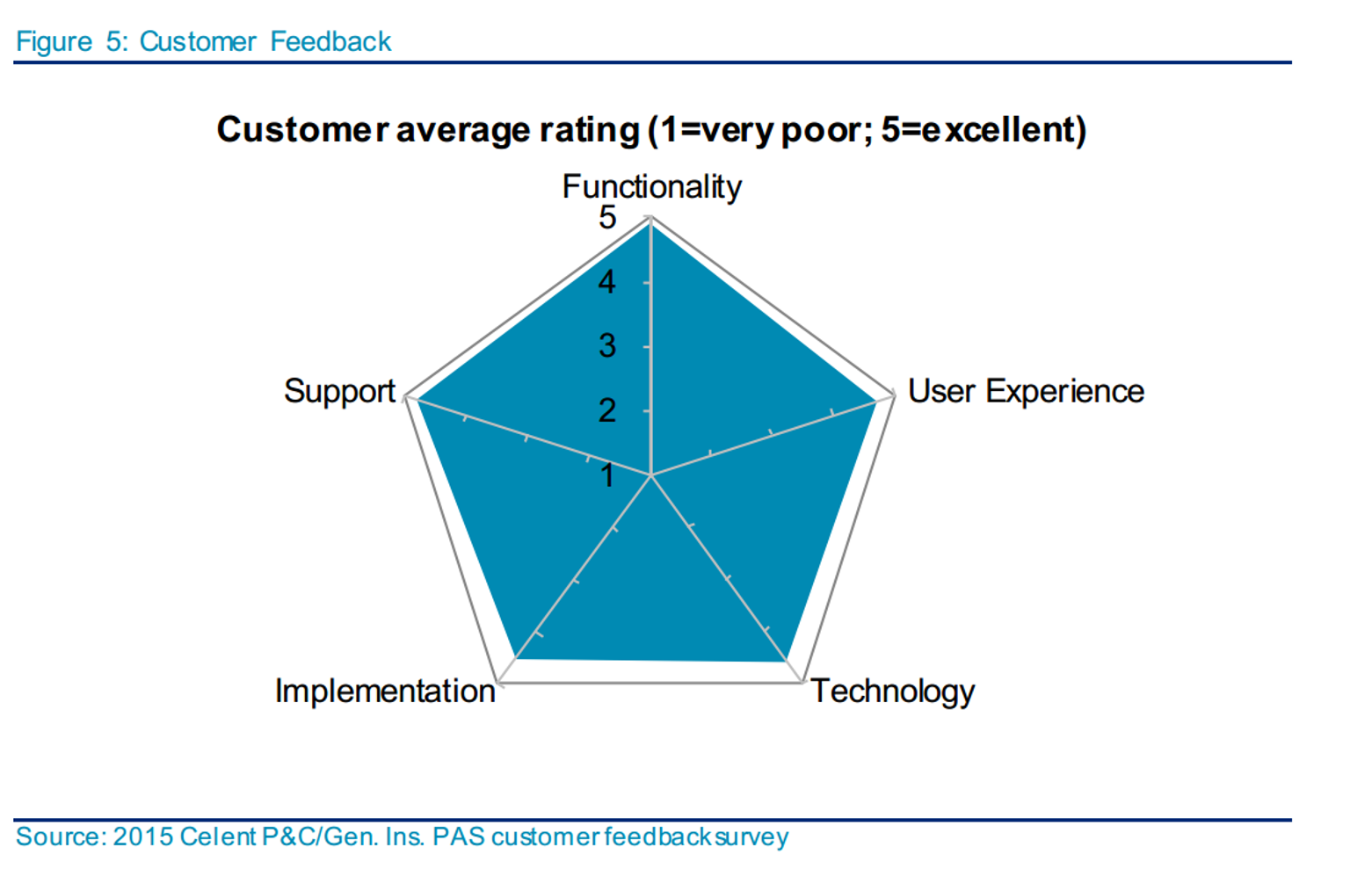 Figure: Exceptional customer feedback for Adacta's AdInsure solution
Celent
With an extensive market overview, 43 evaluated vendors and a well-established methodology and continuous evaluation for over a decade, Celent report serves as a guide for insurers considering a new PAS. Insurers can find an appropriate solution based on their business needs and technology standards.
EMEA Policy Administration Solutions Report
In its latest report, officially named "EMEA Policy Administration Solutions 2015 for Property & Casualty, General and Specialty Lines", Celent states there have been significant changes of the policy administration systems in EMEA in the past year (a number of startups have emerged, systems offered are becoming increasingly modern), but concludes that there is also a significant difference between countries in terms of level of digitization and implementation of regulations. In 2015, the report evaluated 43 different policy administration system vendors in EMEA.
ABCD Vendor View
Among the 43 different policy administration system vendors evaluated in the current Celent report, 29 systems fully met the Celent's criteria for ABCD Vendor View (Celent's framework for evaluating vendors) in four different categories:
Advanced technology
Breadth of functionality
Customer base
Depth of client services
AdInsure
AdInsure was rated among the top solution providers on the basis of the advanced technology used by the solution and functions and features provided in the basic offering and received exceptional rankings for customer service criteria. With new implementations started in 2015 and 2016 in CEE and in Russia, a newly established AdInsure partner network and Adacta's investment in R&D, we can confirm what Celent stated in the report:
"Celent predicts further growth for Adacta".