Tina is a student of Management Studies at the Faculty of Economics. She applied for this position because she was aware of the importance of acquiring early work experience. She has always wanted to work in a dynamic and international environment where she would have a lot of career options after she finishes her studies. This is why she decided to try her luck, so she sent her CV and made it to Adacta!
What are you studying?
I'm a student at the Faculty of Economics in Ljubljana. At the moment, I am an undergraduate of Management Studies. I want to continue my postgraduate path in the field of business informatics. I also studied abroad in Augsburg Germany, where I gained a lot of international experience, made useful acquaintances, discovered new cultures, complemented my language skills and overall broadened my horizons.
Why did you apply to work as a business administrator?
I applied for a position in administration because I am aware of the importance of acquiring early work experience. I have always wanted to work in a dynamic and international environment. I have been interested in the field of IT for a long time, so Adacta was a great entry point.
How do you maintain your study/work balance?
I have no major problems coordinating my studies and work. My colleagues and I can arrange a schedule for our working hours, so that we can also attend our lectures and have extra time for exams. Given that the work is carried out for 8 hours a day, it is also necessary to adjust to each other's needs.
We always try to arrange our schedules in a way that suits everyone. So working and studying is definitely possible. Nonetheless, it is still necessary to find time to study, which for me is mostly in the evenings. The fact is that there is less free time, but given the experience I'm getting, it's definitely worth it.
What does a student do in administration?
To be able to answer your question, it's best to describe my daily tasks. As my boss Mojca told me at the beginning , it is like an incubator, where students can learn a lot of really useful things, and through the work, we get to know the company, its departments, and we get deeply involved in everything in the company.
At work, I encounter loads of information which requires me to be attentive, accurate and ultimately fast. Our work is connected with Adacta's mail, contracts, internal events, and we also provide help and assistance to all the employees. If a question arises, we are the ones who always have the answer.
We also help with some projects, if additional assistance is required. Over time, each individual has the opportunity to learn more about certain areas within Adacta.
What are the pros and cons of Adacta?
One of the major pros is definitely the acquired knowledge and experience. It is great that the work is flexible and dynamic, which means that we learn new things every day. Administration is a people-oriented position which means that we also work with foreign customers. It gives me a lot of opportunities to use foreign languages ​​- including English, Croatian and German. It's also great that the whole team works together as one big family, with everyone constantly helping each other. The biggest pro is definitely working with more experienced peers who have years of industry-related knowledge and from whom I can absorb tremendous amounts of new knowledge. Adacta is a diverse and inclusive environment where you can find people from different backgrounds and with different skills, who together form an amazing team.
I honestly believe there are no cons in my position.
Who would you recommend this position to?
I would recommend work in administration to all those who are looking for new challenges, are ready to learn, and above all, to expand their horizons. It's an amazing stepping stone in one's professional path!
Started out as Business Administrators and now they are: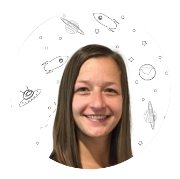 Teja, Application Consultant

I studied at the Faculty of Economics in Ljubljana. I studied for one semester in Birmingham, England. During my studies , I worked in different areas. I was a tutor for Erasmus students; I wrote documentation for public tenders that were intended for young people . I was part of the youth council, and I also worked as a finance consultant in my home community. Some of this work was voluntary while some were paid jobs. I will finish my Master's degree by September 2018 (??).
I started working at Adacta in 2015. I applied for a business assistant position when I was a student. I worked in the administration office for 14 months. In that period, I had the chance to get to know employees from other departments and also the structure and working habits of Adacta. When I was applying for the job as a business assistant, at the interview I was told that after some period in the administration office, promotion to another department could be expected. In June 2016, I started to work in a new department – AX Dynamics. At first, I was working as a junior consultant in AX-Support. There I first got the chance to work in ERP. AX-Support works with lots of companies for which implementations have already been done, but they still need support and minor improvements. It is very diverse work, and it offers lots of challenges. Also, the team was very supportive and was always prepared to help me. In October 2016, I was employed full-time. After three months, I was moved to another team in the AX department where I am still working today. We are called the MECOMS team and work in energetics. Working with this team is the best!
In this period at Adacta, I had the opportunity to attend different training courses. I gained lots of experience: team work , analysis of specific areas of energetics for which implementation is needed, communication skills, preparation of formal documentation and so much more.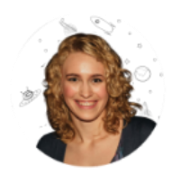 Maja, Business Consultant (future Business Analyst)
I am a student at the Faculty of Mathematics, and since I only have two exams left, I decided to find a student job. I started as a business secretary and a month ago, I got an offer to join the financial department at Adacta , and I took it without a second thought. Right now, I'm working as a Business Consultant but with a focus on becoming a Business Analyst.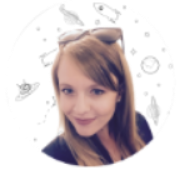 Lara, Business Consultant (future Business Analyst)
My story at Adacta began as a student when I was in the second year of a postgraduate program ( Accounting and Auditing). I started as a business secretary in the back office department. The hours were really flexible, and I was able to work and study without any major problems. After one year, I was promoted to the financial department where I worked as a software tester of the program AdInsure. With the new knowledge I attained as a software tester, my work assignments started to become more complex and specialized, so I started with the development of the insurance business letters system. Since knowledge of programming languages is needed for every system development (at least at a basic level), Adacta provided me with all the necessary help and knowledge related to the project I was working on.
When I finished this project, I received a new challenge, and I started a long journey of learning about Insurance Product configurations. After a few years at Adacta, I have gained a lot of knowledge and communication skills from technical presentations and most importantly the confidence to take the next big step in my career at Adacta.
After 4 years working here, I can easily say that even though my study field was economics, I have been able to achieve and also learn more demanding programming skills .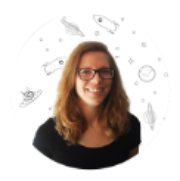 Tanja, Application Consultant
During my postgraduate studies, I also worked as an assistant of Mathematics in the same faculty for two years. After that period I was searching for new challenges, and this represents the point in my life where I started to work at Adacta.
I applied for a job as a business secretary when I was still a student. For my good work I was promoted and I started to work as an application consultant. I graduated, and after being at Adacta for a year, I started to work full-time. As an assistant, I had the opportunity to follow organizational processes and meet Adacta's people. I have devoted six years to this company, where I have grown from an assistant to being the product owner of a project. I have also participated in a project abroad, where I improved my skills in English. Being here, I have gained a lot of new knowledge, including: the basics of SQL language, Russian language by participating in free language courses, business processes in different companies during ERP implementation and of course, each day I discover intriguing things about the Dynamics AX application.
In brief, I enjoy working at Adacta and having the opportunities for networking, achieving goals with my awesome team and growing both in the business world and personally.
We are always looking for motivated talents to support our growth. Send us your resume.