During the week between the 18th and 24th of August, the 11th Summer Computing Camp was held in Bohinj. Each year, 30 young participants along with their mentors take the first steps of computer science, and those who are already familiar with programming are provided with more demanding challenges. The goal of this camp is for them to learn about new technologies, to work together in teams, and of course to have fun.
"Adacta has supported this summer school for many years, as it gives young software developers and future IT professionals the opportunity to learn about new technologies. The more skills young people have in computer science, the more empowered they'll be to drive successful future careers - and the more they can contribute to society", explained Valerija Marenče, our Head of Human Resources when asked why Adacta Fintech continuous to support the computing camp.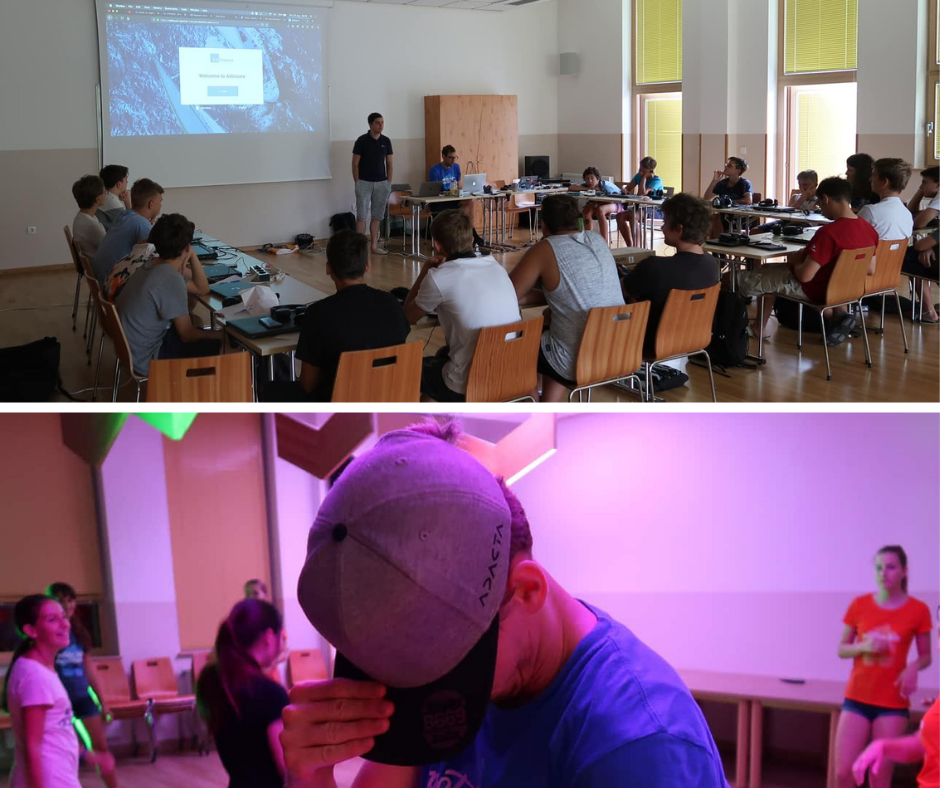 David Mohar, our Chief Engineer, was one of the lecturers at this year's summer camp. He has been cooperating with the organisers for more than a decade and this year was his 11th year at the camp: "I always like to come back, because I think we should invest more in young people and give them as much useful, high quality knowledge as possible, because these generations will be able to take on our jobs someday".
Read more about computing camp here.
Do you want to join us? We are always looking forward to collaboration with young individuals who are eager to learn and grow with us in different forms of internship, student work, or employment. Check out our career opportunities.