Adacta joins the initiative by Gospodarski krog, a network of chambers of commerce and numerous associations, with a donation for Slovenian children who are currently home-schooled.

With the COVID-19 outbreak in Slovenia in mid-March, the schools across the country closed their doors and moved to remote work. With all the classes and homework assignments accessible only online, many kids and their families now face a challenge due to the lack of computers or tablets in their households.

There are 700 children in Slovenia without laptops and another 5000 kids sharing their only connection to their education, school and peers with their siblings. Gospodarski krog and Ministry of Education, Science, and Sport joined forces with a mission to help children lacking the means for distant learning and are encouraging companies across industries to help kids by donating ICT equipment or supporting the project financially. AmCham Slovenia, a business community connecting over 350 companies, including Adacta Fintech, took over the project coordination. Adacta donation was received by the children attending elementary school OŠ Borcev za severno mejo Maribor.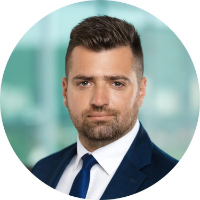 "As a software company, we know too well how technology paired with willingness to learn can completely change, improve and inspire our lives. We have always been great supporters of educating the younger generations and have felt a responsibility to step up. Especially now, when helpful actions of those less affected are most needed. Hopefully, this small donation will make all the difference in someone's life."

Boris Bajic, CEO, Adacta
Lucka Lazarev Serbec, principal, added:
»On Friday, we handed over the equipment to the children who did not have computers, tablets or internet access. Our students, as well as their parents and teachers, are really happy and grateful. While we were able to make it work, children having computers greatly improves the work of our teachers, not to mention that it ensures equal learning opportunities for all of our students.«


The charity project is still underway and we encourage all the donors who wish to help with financial support or donation of equipment (computers, tablets, modems, etc.) to contact AmCham Slovenia.
About Gospodarski krog
Gospodarski krog is a network of Managers' Association of Slovenia, Chamber of Commerce and Industry of Slovenia, SBC - Slovenian Business Club, British-Slovenian Chamber of Commerce and AmCham Slovenia.
About AmCham Slovenia
AmCham Slovenia is a business community of opportunities and optimism. It is an ecosystem of human connections for the future and the synapse of progressive thinking. We are one of the most active international business communities in Slovenia, which brings together over 350 Slovenian and international companies, employing more than 66,000 people and generating more than EUR 16 billion in revenue.